Linn Klimax DSM HUB Organik - The Ultimate Streamer without analog output
17'250.00 CHF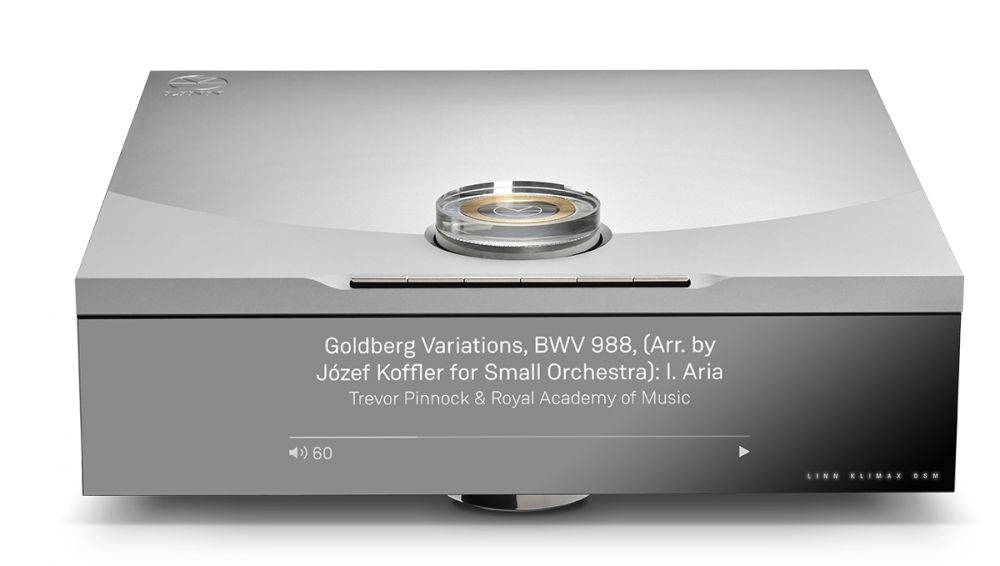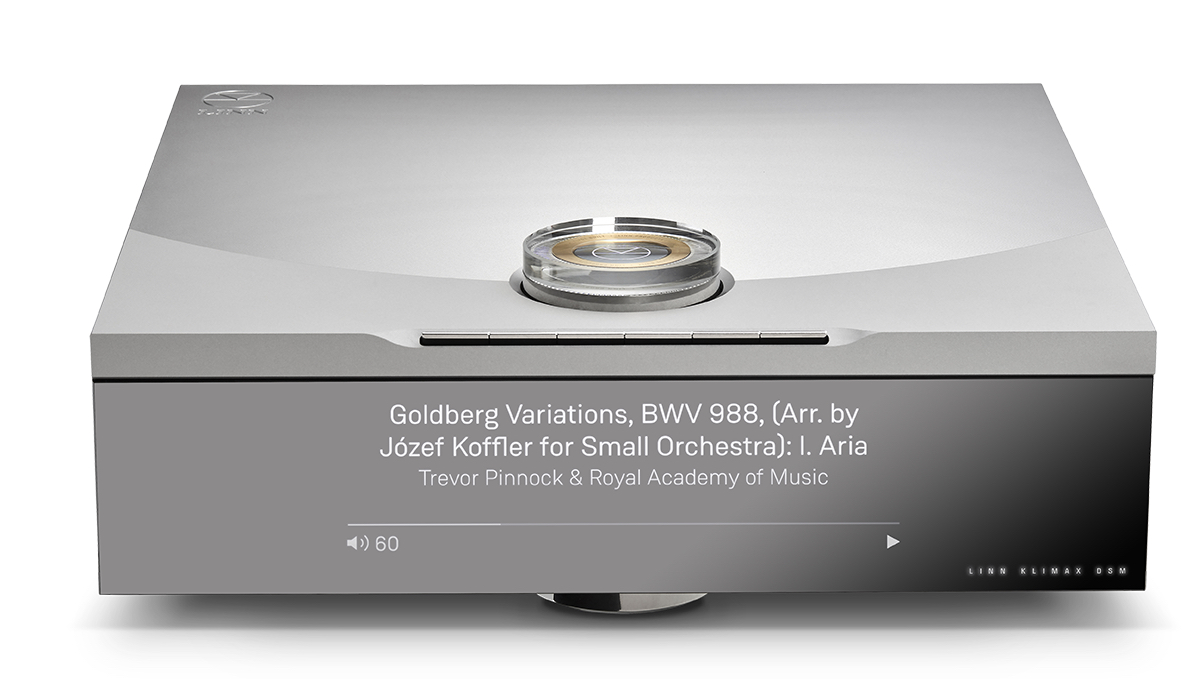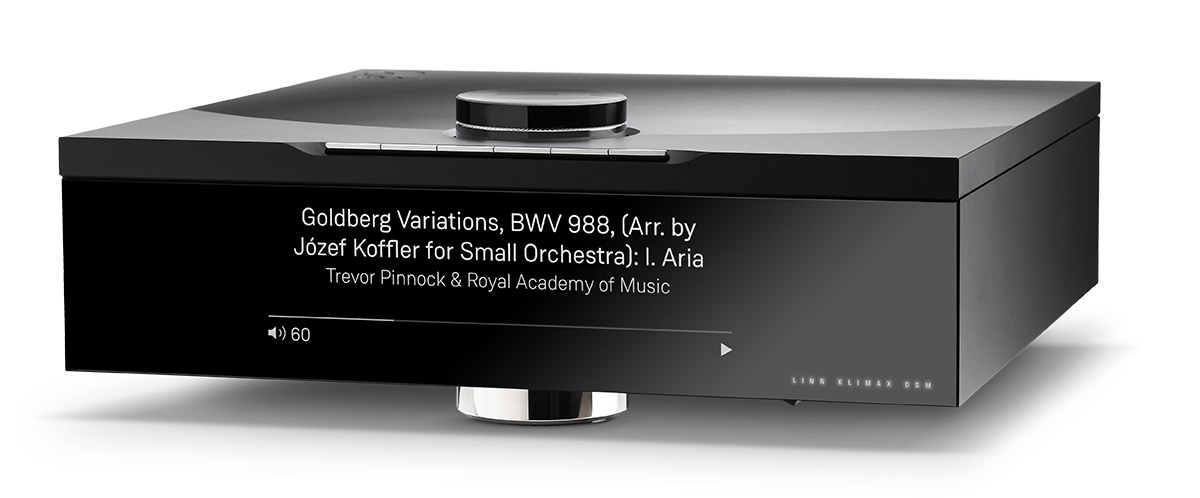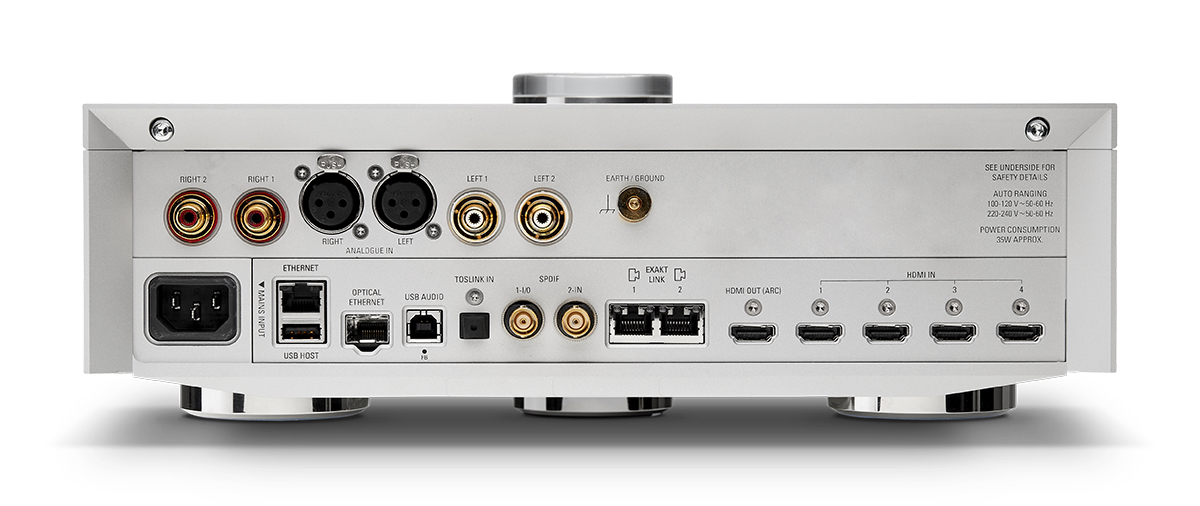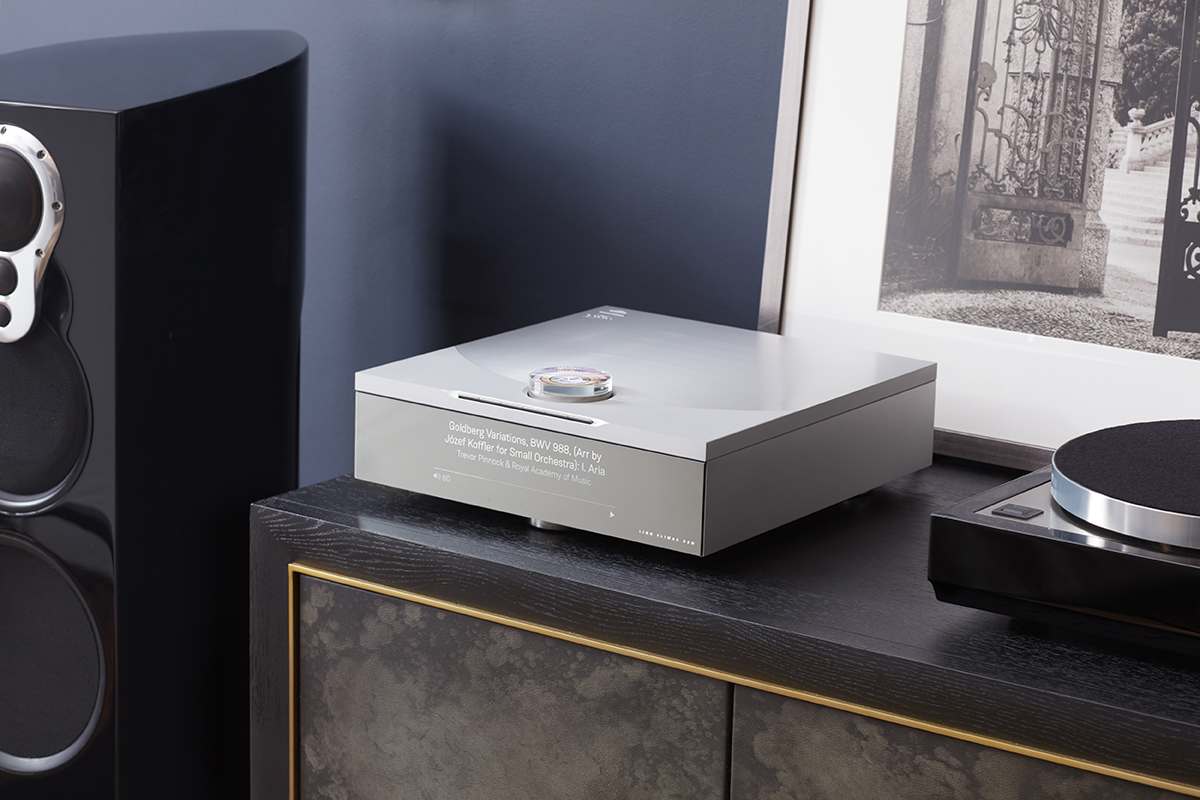 The exceptional audio performance of Linn Klimax DSM with new Organik DAC, combined with higher performance 24-bit 384khz streaming and DSD256 audio format support, will give all streaming and connected digital, analogue and wireless sound sources a new lease of life. Connected analogue sources will also enjoy an extra benefit thanks to a brand new higher performance, lower distortion ADC design which has its own circuit board with dedicated power supply, whilst Exakt Link ports enable direct connection of an LP12 with Urika II.
A USB-B input enables direct connection to a computer for the ultimate performance stand-alone DAC. Built-in wireless connectivity enables convenient
connection of sources via WiFi or Bluetooth. This prodigious music device includes Tidal, Qobuz & Spotify streaming services as well as the fabulous Space Optimisation room sound correction system. It is equipped with Exakt Link outputs to upgrade your system to 100% Exakt technology. It is of course roon compatible!
Eine Demo reservieren
Eine Demo reservieren
Ich habe noch kein Konto
Ich habe ein Konto
Beschreibung
Innovation
The beating heart of the new Klimax DSM is Organik, the ground-breaking all-Linn DAC. With Organik DAC on-board, Klimax DSM sets a new benchmark in music streaming for the ultimate musical experience.

Designed without compromise and manufactured entirely in-house, the home-grown all-Linn DAC combines FPGA processing with a discrete conversion stage, relentlessly optimised to work perfectly together as a system, enabling us to precisely control and optimise every stage of the digital to analogue conversion process for the first time.

Organik offers significantly lower noise and distortion, measuring better than anything we've achieved before. It expertly performs the digital to analogue conversion to achieve the most accurate re-creation of the original music signal, revealing even more of the tiny details that provide a closer emotional connection with the music.

Extreme Engineering
Every aspect of the exquisite custom-designed enclosure plays a crucial role in preserving the original musical detail whilst providing visual and tactile luxury.

Machined from solid, special grade aluminium, the striking design takes on a fresh new family look whilst retaining the distinguished and much-loved signature Klimax feel.

The beautiful dial designed for Klimax DSM is a badge of pride, a visible reflection of the attention to detail and incredible engineering that lies inside that extraordinary enclosure.

No holds barred
Klimax DSM is not only beautiful to look at from the outside, when you look inside the detail is second to none.

Every aspect of the enclosure plays a crucial role in preserving the original musical detail.

The sheer mass of the product, coupled with internal damping, isolates the product from vibrations in the room and precision-cut pockets and partitions separate the analogue, digital and digital power stages, fully protecting the electronics from any interference within the product.

This extreme isolation perfectly preserves the delicate signal and cradles the beating heart of Klimax DSM and its most critical component, Organik DAC - the first ever, all-Linn, digital to analogue converter.

Music at the heart
New Klimax DSM is the ultimate embodiment of the passion for music which drives everything we do.

As pioneers in the production of both the highest quality streaming products and award-winning Studio Master recordings, we have a unique understanding of the entire music reproduction process, from the artist's microphone to your ear. Nobody gets closer to the original performance.

Delivering a breathtaking musical experience from any sound source is in our DNA. New Klimax DSM is designed to reproduce audio to an unprecedented standard, whether that's 24-bit music streamed from a personal collection, a high quality online streaming service such as Tidal or Qobuz, vinyl played on an LP12 turntable or the soundtrack from a movie or game, because it's the quality of sound reproduction that enriches the experience by bringing it to life, no matter what's being listened to.
Spezifizierungen
Spezifikationen
Frequenzgang : No
kompatible Formate : FLAC, ALAC, WAV, DSD (64/128/256), MP3, WMA (except lossless), AIFF, AAC, OGG
Abtastrate : Up to 24-bit 384 kHz
Typ DAC : Organik
Interne speicher : No
Ripper : No
Rauschabstand : No
Verzerrung (THD) : No
Autonomie : Without battery
Stromversorgung : 110V-120V / 220V-240V 50Hz/60Hz
Artige Spannungsversorgung : No
Abklingzeit : Without battery
Tone Corrector : Yes
Optionale Module : No
Lautstärkeregler : Yes
Audio Anschlüsse
Cinch-Eingang : 2x
XLR eingang : 1x
Eintrag jack : No
Interner Phono-Eingang : No
Eintrag HDMI : 4x HDMI 2.0 4K
Eintrag USB : 1x USB-B
Digitaleingang : 1x Toslink, 2x SPDIF (one configurable as an output)
konfigurierbarer Eingang : Yes
Kopfhörerausgang : No
Cinch ausgang Pre out : No
Meldeausgang : No
XLR Ausgang Pre out : No
Subwoofer-Ausgang : No
Cinch-Ausgang : No
Ausgang XLR : No
digitaler ausgang : 1x SPDIF (to configure)
Ausgang USB : No
Ausgang HDMI : 1x HDMI 2.0 - Supports: 4K resolution @ 60 Hz 4:4:4; HDCP 2.2; HDR; eARC; CEC
Sortie Exakt link : 2x
Online-Service : Qobuz - Tidal - CalmRadio - Spotify
Radio : TuneIn
Bluetooth : Yes, (4.2)
NFC : No
AirPlay 2 : No
MusicCast : No
4K : Yes
AirPlay : Yes
Chromecast : No
Daten Anschlüsse
RJ45/Lan Port : Yes
IR in : No
IR out : No
Trigger : No
RS 232 : No
Control bus : No
WiFi : Yes, (802.11ac)
Software-Update : Yes
kompatible Anwendung : iOS and Android, Software for PC et Mac - Roon
Multiroom : Yes
Raumanpassung : Space Optimisation
Größe
Größe (HxBxT) : 126 x 350 x 350mm
Zubehör : Remote control - adapter RCA/XLR
Veredelung : Silver Anodised, Black Anodised
Gewicht : 16,4 Kg
Garantie : 5 years