Pro-Ject Xtension 12 Evolution Platine à plateau lourd avec bras 12cc
5'699.00 CHF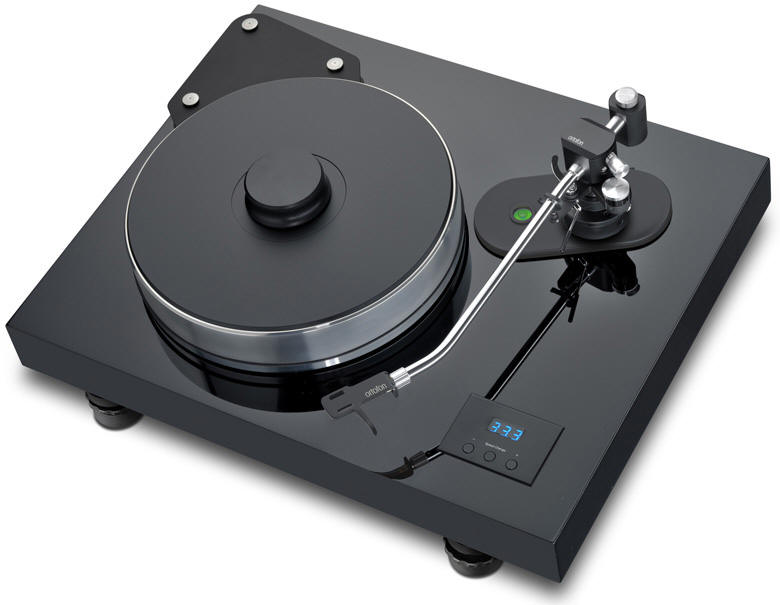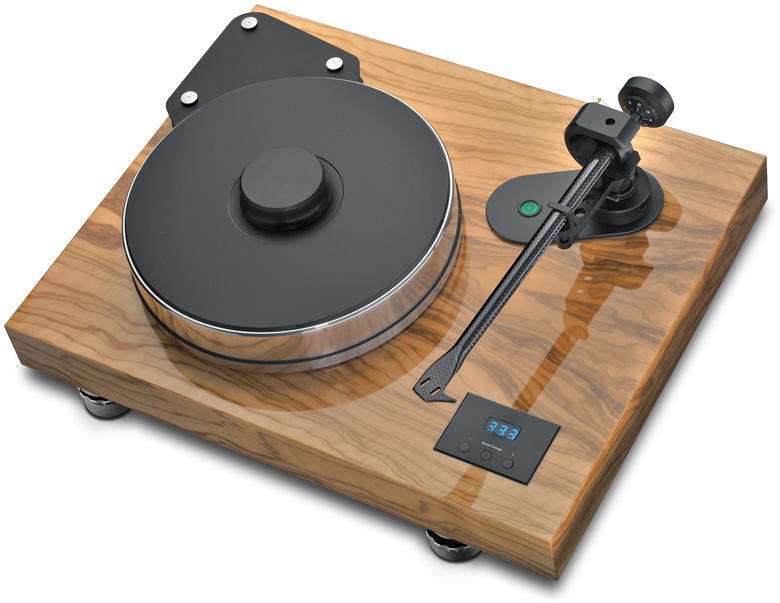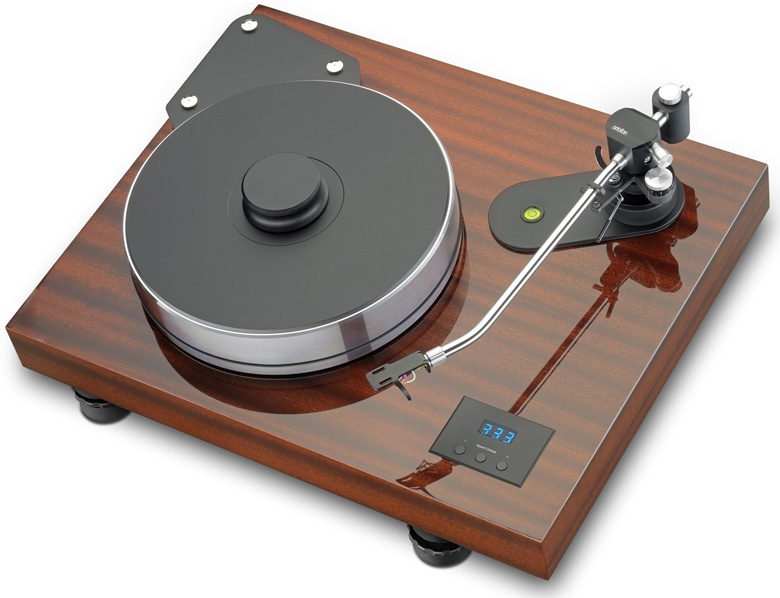 La platine Xtension 12 Evolution est livré avec une belle housse de protection et des charnières réglables. Couvercle de protection inclu.
Livré sans cellule.
Description
It is apparent throughout contemporary culture that modern and classical designs are working, more than ever before, in harmony. Countless varying product categories, such as cars, watches and furniture, are all embracing the ever-popular retro trend.
The reasoning behind this love of 'retro' is it's inherent mix of classical beauty, combined with absolute mechanical precision, high-quality components, and superior performance.
Pro-ject products gave analog a new life in the nineties; our products have successfully shown that you can listen to music in a better way than with any contemporary digital medium, and it doesn't have to cost the earth.
However, now with the Xtension, we at Pro-Ject aim to bring back a classical analog concept from the eighties, and combine it with our advanced contemporary technologies. After eighteen years of turntable manufacturing for analog lovers on a budget, we're delighted to announce our first deck not subscribed to budgetary limitations; and boy does it deliver.

Already, the critically acclaimed 6perspeX has proved the fantastic result of using magnets to isolate the subchassis. So consequently, for the Xtension this technology has been re-developed to utilise new magnetic feet, which almost completely decouple the main plinth. Combine this with the weighty 25kg total mass of the turntable, and the listener benefi ts from minimal base resonance. This is a unique combination of 'mass loaded' and 'floating turntable' design principals.
In keeping with these principles, the platter is metal due to its higher mass than acrylic. However, the old standard adoption of pure metal has been abandoned because of its highly-resonant tendencies. Instead, we've found a perfect alloy which we dampened on the inner side with Sorbothane®. Taking this base, we've glued recycled Vinyl records to the top (which act as a perfect mat) and bake this 'sandwich' before precision balancing it. The final product subsequently benefits from a wonderfully resonance-free, heavy platter. Another consideration was the amount of energy the tonearm base would have to take from arm and cartridge movement. These energies have to be controlled, as do those from the motor and the bearing (they have to be kept away from the tonearm to avoid interference). Consequently, the tonearm base on the Xtension also benefits from 'high-mass' technologies, and is isolated from the main board by a sheet of Sorbothane®. Importantly though, this board is still able to incorporate the adoption of different tonearms. As we originally premised with this turntable, to be in keeping with its 'classic' ethos, the Xtension comes with a beautiful dustcover with adjustable hinges, as well as several finish options in a high-gloss lacquer. Ultimately, the Xtension truly delivers a timelessly classic, exclusive analogue experience. Xtension is available in high gloss lacquer finishes: mahogany, piano and olive.

Specifications:

Turntable:
Super-heavy 25 kg mass load magnetic fl oating belt drive design.
Sorbothane® damped ultra precise balanced Sandwich platter out of special alloy combined with Vinyl.
Brass record puck.
Ultra low noise motor highest selection.
Magnet supported, inverted main bearing Type Block 1 with ceramic thrust-pad.
Integrated Speed Box SE for super silent motordrive and electronically switchable speed.
Metal-granulate filled plinth for universal damping.
Mass loaded interchangeable armboard.
Height adjustable magnet supported feets for perfect isolation.
Gold-plated RCA phono sockets.

Tonearm 12cc Evolution:
12" precision tone-arm with carbon-fibre armtube / headshell.
Generation 2 carbon technology.
Conical armtube avoids standing wave reflections.
Highest selection of components.
Antiresonace heavy mass cardan bearing block.
Inverted bearing design with four hardened ABEC7 spec ballraces.
Solid armbase permits accurate height adjustment of armtube and VTA (vertical tracing angle).
Single-screw fixing of armtube allows rotation for easy adjustment of needle azimuth despite fixed headshell.
Highly flexible top-grade copper internal wiring.
Silicon damped tone-armlift.
Resonance optimized Sorbothane® enhanced counterweight construction.
Improved antiskating and tone-arm lift mechanics.

XLR Option:
Pro-Ject Audio Systems offers their highend turntables with premium 5pin>RCA unbalanced arm cable or - by request - with premium balanced 5pin>XLR connection to Pro-Ject Phono Box RS preamplifier. Phono Box RS offers balanced phono inputs, what guarantees superior results in highend vinyl reproduction with a balanced signal source.

NOTE: The signal source and the receiving device have to be equipped with balanced connections. Transmission of audio signals in a balanced mode reduce the influence of interference due to external stray electric fields significantly.


Spécifications
Nominal speeds: 33 / 45 / 78 r.p.m.
Electronic speed change: 33 / 45 r.p.m.
Mechanic speed change: 78 r.p.m.
Build in Pro-Ject Speed Box SE: yes
Dust cover: yes
Record weight: yes
Supplied Pro-Ject phono cable: Connect it 5P-C
Magnet supported, Sorbothane-damped feet: yes
Central metal block: yes
Speed variance: ±0,09%
Wow and flutter: ±0,01%
Signal to noise: -73dB
Platter weight/diameter: 5,7kg/300mm
Power supply type: Mains-fed outboard power supply
220 - 240V, 50 cycles or 100 - 110V, 60 cycles
Output voltage: 16V/1.000mA AC
Power consumption: 2W
Dimensions (lid open): 550 x 550 x 560mm
Dimensions (lid closed): 550 x 250 x 450mm
Weight: 20kg